Herm Baker has been doing this for a while. Before Vertigo Music opened in 2000, Herm had another shop called Vinyl Solution (started in 1986) which also focused on independent music that couldn't otherwise be found in the area. Vinyl Solution closed its doors in 1999, but out of the ashes—only a year and a half later—came Vertigo Music on South Division downtown. Since then, Vertigo has become a vital vinyl staple in Grand Rapids' independent music identity, bringing otherwise unknown, difficult-to-find, smaller artists and labels to people who have the taste for it.
What started as a CD store with some vinyl is now a vinyl store with some CDs. In Vertigo's early days, most of the sales were CDs with vinyl featured as a sort of novelty. Now, the opposite is true. When the early 2010s brought about a new vinyl revival, Vertigo Music grew with the audiences and now boasts a collection of tens of thousands of new and used records, proudly priced below the retail price of new records elsewhere. It's still the place to go for lesser known artists, but also features some mainstream releases and represses of classics in the mix to allow for even more local business support in lieu of chains. Vertigo Music is the place to go for any and all types of music lovers.
It's been two decades, but Vertigo's focus on the importance of local businesses in the face of chain stores and large online markets has remained the same. Although Vertigo does sell music online via the Discogs page, which focuses heavily on rarities and box sets, it has been and continues to be primarily a local retailer. A place to come and dig through crates to find hidden gems, to talk with the staff about bands you may have never heard or exciting new releases, and to be surrounded by thousands of records of varying genres and styles waiting to be discovered with like-minded music fans of all ages. Vertigo Music is your local record shop, and will continue to be for years to come.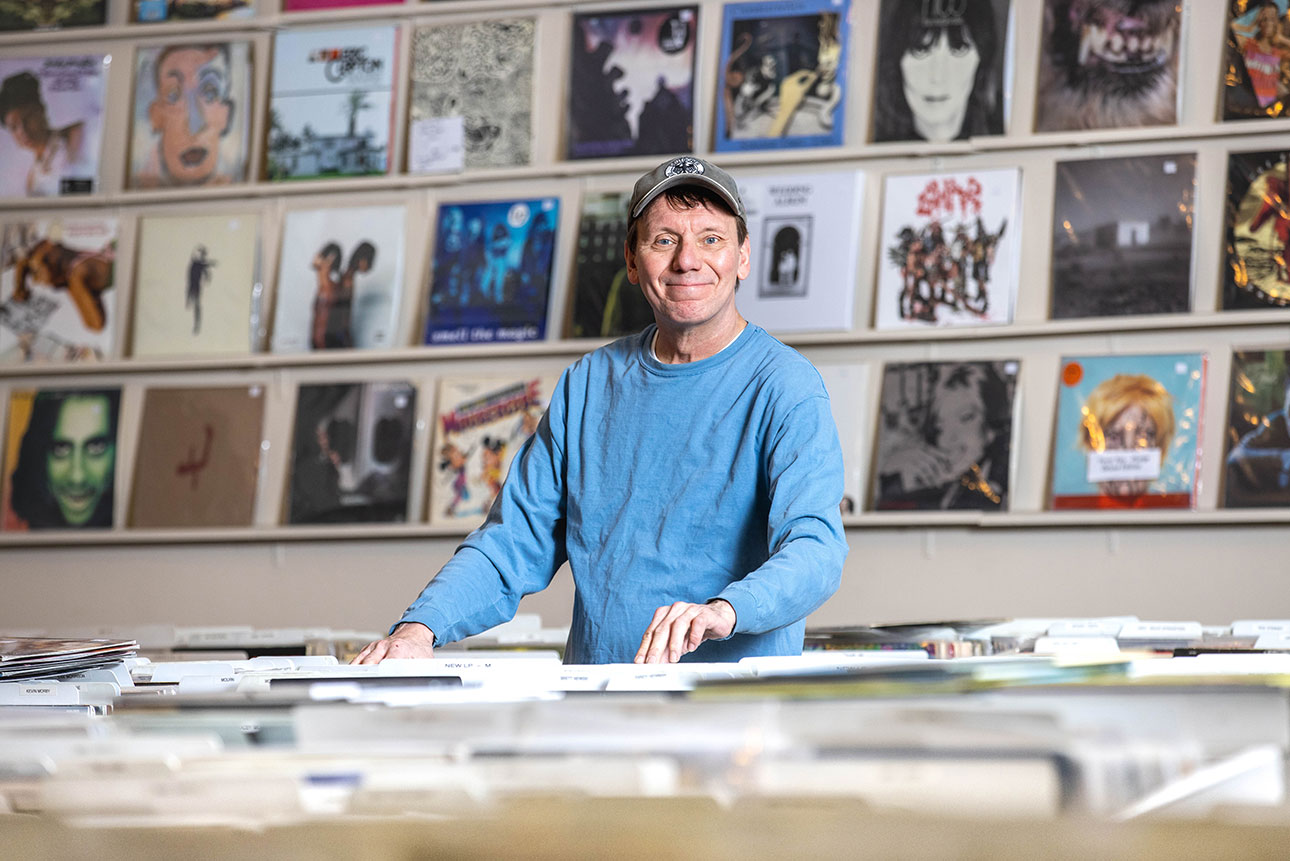 The Alliance of Independent Media Stores is a group of locally-owned, individually-minded music stores. We are proud to be a part of the AIMS coalition. Click the link below to find out more.
Top 5 Bands
Gang of Four

Miles Davis
Kate Bush
Joy Division
Protomartyr
Top 5 Bands:
Neurosis

Lungfish
Brainbombs
Red House Painters
Modern Life Is War
Top 5 Bands:
LCD Soundstyem

Parquet Courts

Nick Drake
The Velvet Underground
Yo La Tengo
Top 5 Bands
Deftones

Wu Tang Clan
Mortician
Bjork
Wolf Eyes
Top 5 Bands
Placebo

Pale Saints
Medicine
The Verve
Blonde Redhead
Top 5 Bands
Overkill

Urfaust
Motorhead
Rotting Christ
Bolt Thrower
Top 5 Bands
The Raincoats

Suicide
Wire
Oppenheimer Analysis
The Fall