10 Under Appreciated Electronic Bands
March 22, 2021
While we here at Vertigo Music absolutely adore all the classics found in Electronic Music from artists such as Boards Of Canada, Aphex Twin, Daft Punk (R.I.P.), Kraftwerk and more, undoubtedly there's a host of somewhat unmentioned electronic works both new and old in our bins begging to be discovered. Here's 10 under appreciated electronic records you can find in the shop spanning from instrumental synthesizer music to glitchy beats to blissful melodic tones. -Brandon Hill / Vertigo Music
1. Caterina Barbieri – Born In The Voltage (Important Records) LP – Astonishing electro-acoustic music from the modern Italian synth master featuring the sounds of the classic Buchla 200 modular system, cello and voice. Blissful and sonically vast and expansive, but also contemplative and meditative. Really wonderful wake up on a just slightly rainy Sunday morning music. (Found in the experimental section!)
 
2. The Bug – London Zoo (Ninja Tune) 3xLP – An absolute underground classic record. Beyond wicked grime, dark dancehall, and true old school U.K. dubstep vibes clash and collide into a tour de force of beyond heavy sub bass manipulations and unforgettable street anthems. Heavy, dark and moody music. Tons of amazing vocal features from top grime and dancehall artists. The sounds of a deep culturally diverse party taking place in a cellar in dystopian London. (For fans of Kode9, Wiley, Dizzy Rascal, Massive Attack etc. Filed under Electronic) $24.98
 
3. Suzanne Ciani – A Sonic Womb – Live Buchla Performance at Lapsus (Lapsus Records) LP – An amazing quadrophonic live performance from this pioneering woman of electronic music. Bubbling synthscapes and captivating drones and melodic sequences. (For fans of Mort Garson, Tangerine Dream, Kraftwerk etc. Filed under Modern Composition!) $21.98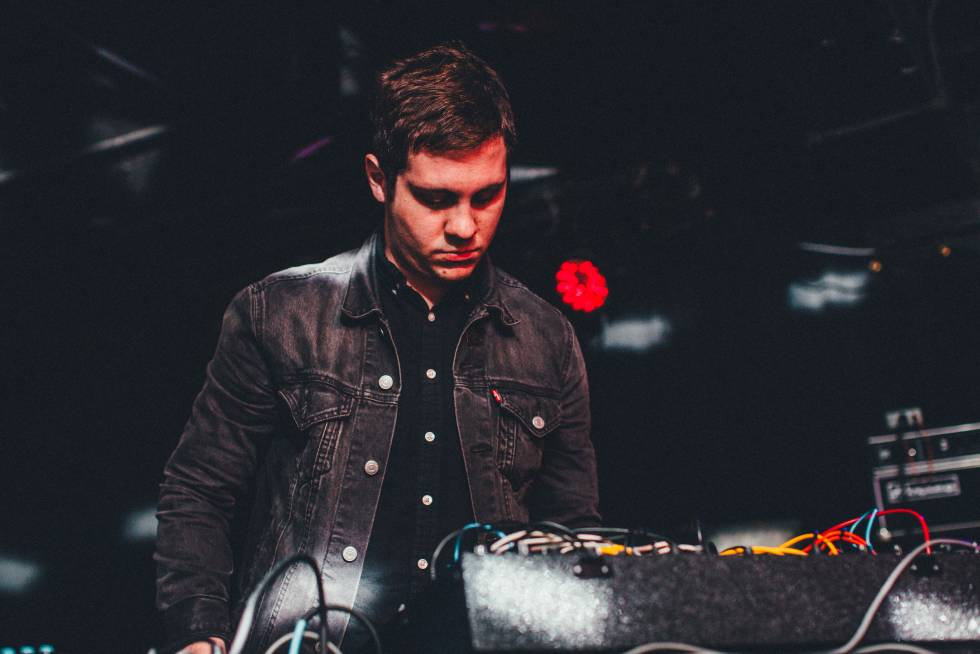 4. Bernard XOLOTL – Last Wave (Bureau B) LP – Stellar German komische (cosmic) music from 1982 originally released on cassette. Visionary synth leads and rotating arpeggiations – A very fun and hypnotic psychedelic experience. (For fans of Tangerine Dream, Cluster, Oneohtrix Point Never etc. Filed under Krautrock in the Bureau B Label section)
 
5. Floating Points – Elaenia (Luaka Bop) LP – A total favorite to put in someones hands when they want something excellent to put on and chill out and vibe to. A perfect blend of acoustic drums and breezy space dwelling electronics. Laid back, heady beats and jazzy laced grooves that are a purely wonderful vibe at all times. New LP coming next month featuring Pharoah Sanders! For fans of Massive Attack, Portishead, Makaya McCraven etc. Filed under Electronic) $17.98
 
6. Richard Devine – Sort / Lave (Time Sig) LP – The opposite of laid back…Totally beyond blasted hyper scrambled ultra-mega complex modular electronics and sound design wizardy from one of the most in demand and cutting edge sound designers to ever wiggle a knob. Honestly makes Aphex Twin and Autechre seem like childs play at times – Really mind blowing stuff. (For fans of Venetian Snares, Squarepusher, Aphex Twin, math puzzles etc. Filed under Electronic) $25.98
 
7. Alessandro Cortini – Sonno (Hospital Productions) LP – Nine Inch Nails head synth honcho (so you KNOW it's good) doing solo minimal electronics recorded in hotel rooms while on tour. A simple setup of a Roland MC 202 and a delay pedal leads to an album of wonderful tones and drones. (For Fans of Brian Eno, Cluster, AFX etc. Filed under Experimental / Nine Inch Nails!) $25.98
 
8. Ekoplekz – Reflekzionz (Planet Mu) 2xLP – Crazy dope minimal electronics and broken beats. Perfect background study thump. Really cerebral stuff without being overly pretentious. Somewhere between a more dusty Burial and a lo-fi Aphex Twin at his most chill. Greatly underappreciated stuff. (Filed under Electronic)
 
9. Various Artists – Next Life (Teklife / Hyperdub) 3xLP – Gnarly Chicago Juke / Footwork compilation featuring legends such as DJ Rashad (R.I.P.) DJ Spinn, Traxman etc. and newcomers like DJ Paypal, Taso, DJ Earl…If you don't dance / wiggle in your seat when you spin this, check your pulse. (For fans of Machinedrum, Flying Lotus etc. Filed under Footwork) $37.98 
 
10. Brett Naucke – The Mansion (Spectrum Spools) LP – Beyond tasty electronics from this modern Chicago innovator. Really indescribably beautiful stuff. A perfect blend of electro acoustic sounds and otherworldly extraterrestrial sonic tapestries. Breathtaking and mandatory. (For fans of Boards Of Canada, Tim Hecker etc. Filed under Experimental!) $21.